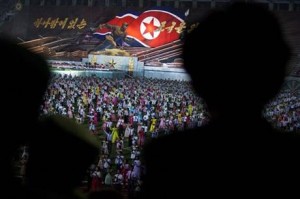 Lots of articles posted yesterday regarding the 60th anniversary of the Korean Armistice.  A story from AP seemed to take the cake with 26 images from all perspectives of the celebration.
Did you know that North Korea is in possession of the only US Navy ship that is on this day, held captive?
A tour of the USS Pueblo along with a lot more is found in the below video series.  The guy featured in the video is a little rough around the edges, but the images and experience he captures is definitely worth a watch.